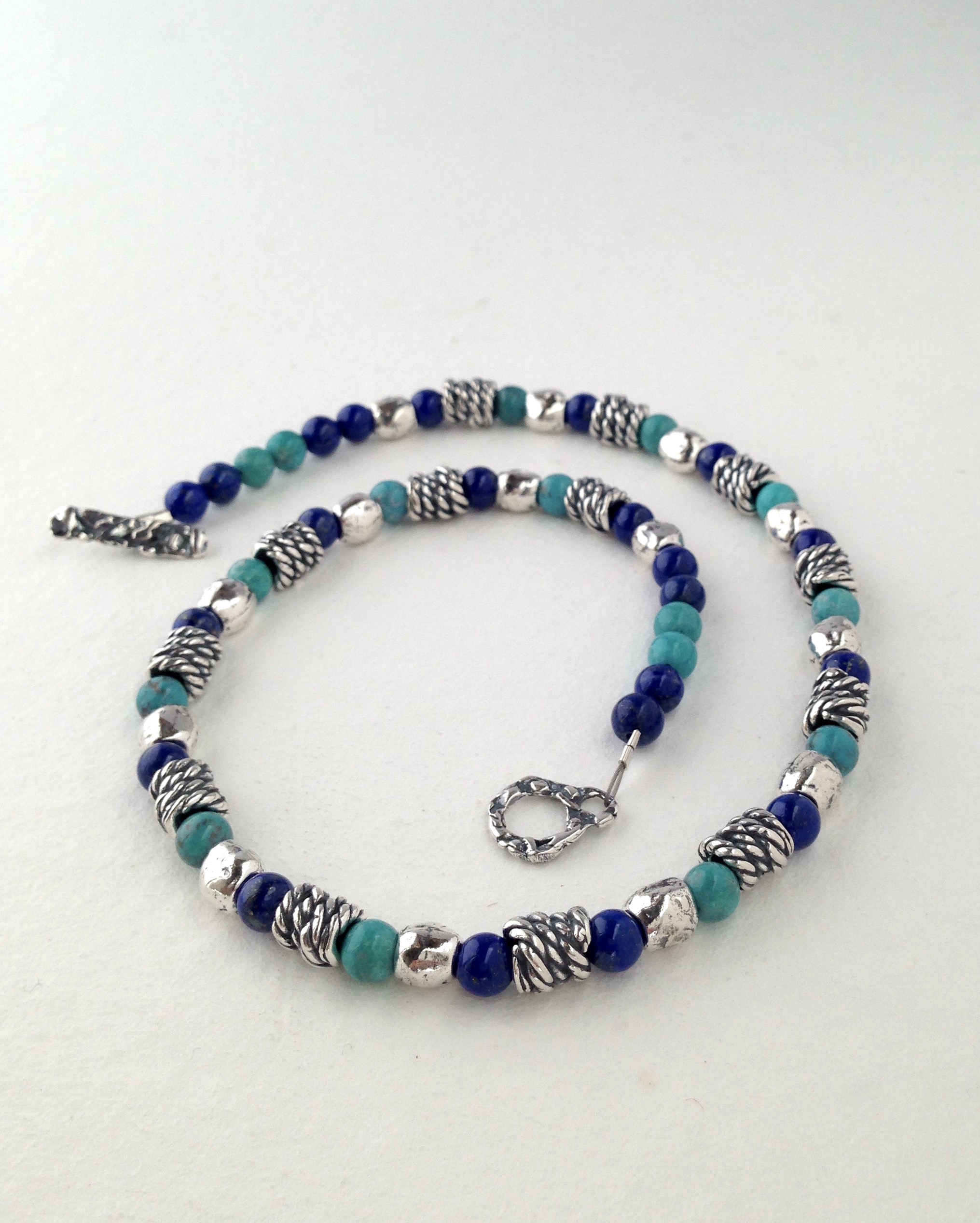 Bella Vita
Celebrate life in style with our Bella Vita (the "good life") necklace. It's available in three vibrant stone combinations: turquoise and lapis looks great on everyone, onyx and dalmatian jasper is wonderful on brunettes and silver-haired women, and the aventurine and amethyst (medium green and purple) looks very special on fair women and red heads.
We are now showing this very popular necklace with an added feature of 14k vermeil beads look how the lapis/turquoise beads sing. For drama and elegance we are now offering the variation on 14K vermeil/onyx and jasper. The price for this variation is $255.
For the very same price you may choose a 17" or 20" length. Which one do you think will suit you better?
Length: 17" or 20"