The Power of the Word...NEW!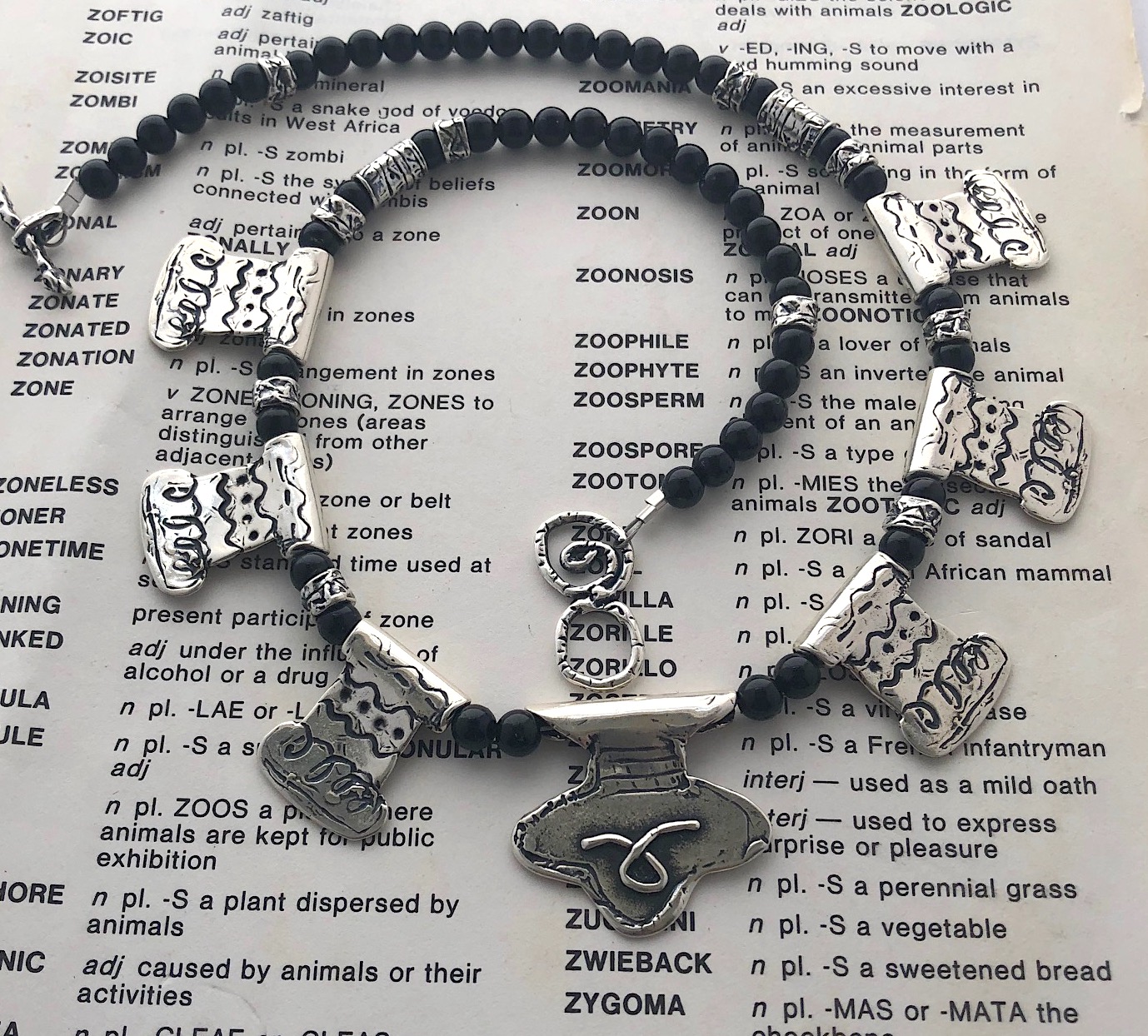 The Power of the Word...NEW!
Introducing The Power of the Word: a brand new necklace for 2019. The center piece has a word written on the back. Claire has made this new design in sterling silver and onyx or garnet.
You can choose one of these words: zest, self-care, humor, integrity, purpose, balance, focus, joy or resolve. Or you can accept a random selection of one word engraved on the back of the center piece.
We are making this necklace in an 18" length, however, let us know if you prefer a 20" length. No extra charge. Let us know in comments.
Length: 18"