The Power of the Word...NEW!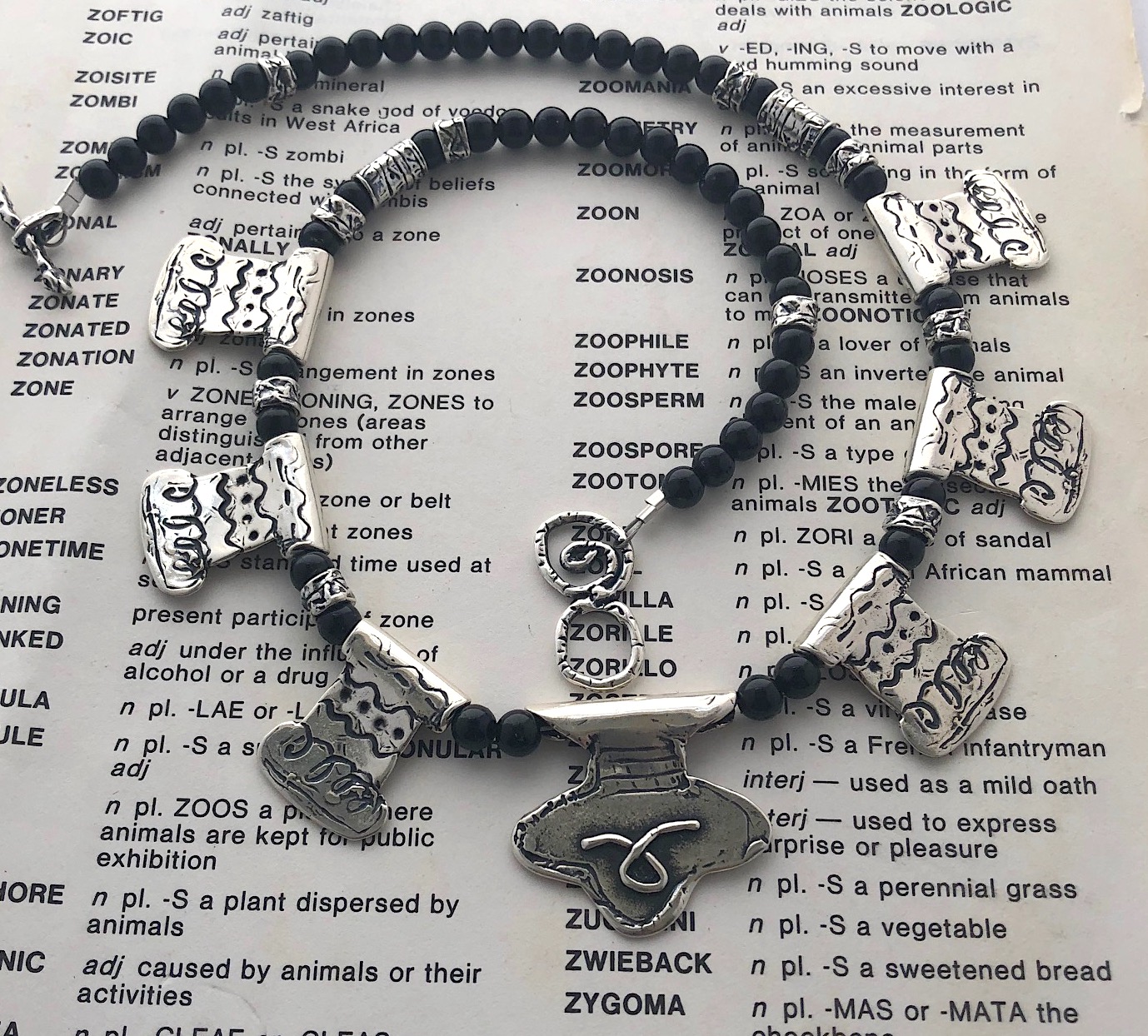 The Power of the Word...NEW!
Introducing The Power of the Word: a brand new necklace for 2019. The center piece has a word written on the back. Claire has made this new design in sterling silver and onyx or garnet.
Wow, we have sold quite a number of these necklace currently available is resolve. I am delighted my collectors like this new piece. Available words are joy, faith, hope and respect.
YES !. I will make a necklace with the word of your choice. This will take longer, but I am willing to create a special version just for you.
We are making this necklace in an 18" length, however, let us know if you prefer a 20" length. No extra charge. Let us know in comments.
Length: 18"